Idea-Re is the research hub
Idea-Re is the link between the world of production and that of knowledge.
News, publications and events
AN INNOVATIVE STARTUP WITH A HIGH-INTENSITY KNOWLEDGE APPLICATION
Idea-Re
The Idea-Re company is an innovative startup with a high-intensity application of knowledge, created with the specific intent of providing integrated services to companies in the field of Research and Development and, in a broader sense, of providing strategic consulting services linked to innovation, based on an original multidisciplinary approach to R&D activities.
Idea-Re is a new company, but rich in experience: all its founding members come from the academic world and can boast specific skills in applied research, in carrying out experimental campaigns and in the education field.
Mission
Idea-Re provides consulting in the field of R&D with the goal of  taking an active role in its clients' corporate strategy. Idea-Re meets all needs of companies that undertake innovation paths, achieving the best synergy between specialized skills, financial planning and subsidizing regulations.
Vision
Idea-Re is the link between the world of production and that of knowledge. Idea-Re interprets innovation according to a paradigm that combines the needs of companies with the scientific approach of the research and the creativity of researchers.
Idea-Re is the research hub.
Idea-Re has a holistic approach based on three pillars
Idea-Re combines the skills of a research group with those of a team of business, strategic and financial consultants: the offered service is itself a product of the real synergy within the group.
More Info
National and European subsidizing programs – Europlanning, R&D Tax Credit, Patent Box… – are the lever that virtuously supports every innovation strategy.
Idea-Re assists enterprises in identifying the best combination of opportunities in relation to their development projects.
More Info
Skills are at the basis of Idea-Re's activity. Idea-Re carries out consulting and research activities in many scientific and technological fields, directly or through its Hub.
All partners and collaborators of Idea-Re have completed high-level training and are qualified exclusively at ISCED 7 and ISCED 8 levels, according to the ISCED 2011 classification.
More Info
Paying significant attention to the complex discipline of intellectual property (I.P.) is essential for any company that undertakes an innovation path.
Idea-Re supports companies both in the protection of I.P. and in the development of cyber security strategies, first and foremost concerning the data transmitted by customers.
a team of researchers and consultants for business, strategy and finance
Strategic consulting services for companies
The Idea-Re team operates across all corporate functions, both as a coordinator of innovation development and related strategies, and as a proponent of initiatives at the core of strategic development and investment plans.
Idea-Re is a reference point for all services related to R&D activities
Research and Development
Idea-Re supports companies in analyzing, formalizing and enhancing R&D activities,  also in relation to specific national and European subsidizing regulations.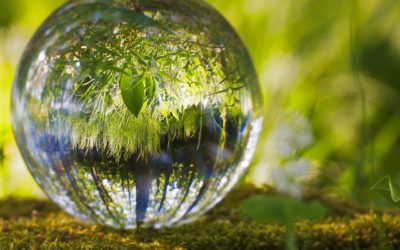 The PLANET project – People and LAnd NETworking – aims at realizing the integration of diverse food farming, touristic and environmental protection activities, through the creation of a Citizen-Science-based ecosystem promoting and enhancing the relationship between...
read more